VIRTUAL POP ORCHESTRA
Latest album available from Sound Cloud

:
States of mind
First ever video online on Youtube

:
Christmas cartoon [PG strong language

]
---
Free downloads available - click

the Songs button

.




---
Semi-finalist for the second year running, plus two Commended Entry Awards, in the 2009 UK Songwriting Contest. Two Commended Entry Awards in 2010, one. in 2011, four in 2012 and three in 2013. This followed being a semi-finalist and two other Commended Entry Awards in 2008 and a Highly Commended Entry award in 2007. This makes seventeen awards for songwriting in six years.



The purpose of this website is to make the songs (all written by me) available to listen to. This is highly unusual music, and you're unlikely to find anything quite like it anywhere else. Think Basil Fawlty singing about anything and everything to tunes written by Beethoven reincarnated as a computer twiddling pop tune writer, influenced by The Stone Roses, Fleetwood Mac, the Jesus and Mary Chain, Monty Python, Handel, Gilbert & Sullivan, etc., with an occasional instrumental thrown in. As I said this is

very

odd and really has to be heard.

The website also contains information about the songs and how they were recorded, although you won't normally find lyrics to the songs (which are included with any CD distributed by me).



Note - Beach Sounds was the last CD recorded using Music Creator and the Advent; I have switched to using a MacBook Pro and Logic Express 9.
---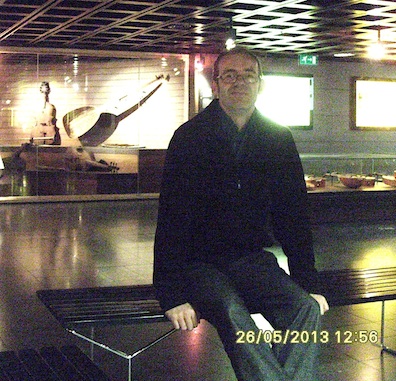 About you?





- New material is likely to be uploaded to

RVN

first, though bear in mind that these are likely to be working versions; the finished ones will be significantly better.

- Completed CDs will be uploaded to other sites such as

LastFM

.

For anyone who feels like having a go themselves, a word about

software.



UK SONG CONTEST:

see Reviews for
an up to date list of results. As of August 2015,
the latest three were still being evaluated, but
had definitely not made the semi-finals.

Results of this annual contest don't have any official date although they are likely to come out in August or September, sometimes earlier, sometimes later, depending on the volume of entries and on whether it has been held early, as it was in 2010. These days the entries are handled in several batches each year.

Some search engines find this site and some don't. I do get regular hits from web crawlers. The site has been running since March 2007.